Our Aging Nation – 2015
October 15, 2015
Free
Continuing Education Units are being prepared and will be distributed by

11/2/2015
A Complimentary Geriatric Seminar offering 6 CE Units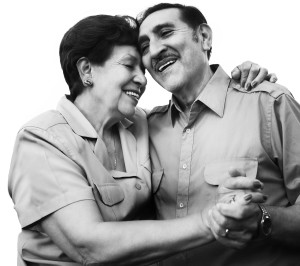 Thursday, October 15th, 2015
Pleasant Hill Community Center, Perera Pavilion
320 Civic Dr, Pleasant Hill, CA 94523
Hosted by:
Hospice of the East Bay
John Muir Medical Center, Concord
Eldercare Services
Complimentary continental breakfast & light lunch
Course Description & Speakers:
During the seminar attendees will be provided with information pertinent to the care and support of the elder adult on the following topics:
Crucial Conversations, Larry Hicks, MD, JMH Senior Services
Non-Alzheimer's Dementia, Elizabeth Landsverk, MD, Medical Director Silverado Hills Memory Care
Polypharmacy, Sally Sample, MD, CMO Hospice of the East Bay
Anxiety Disorders, Anne Rosenthal, PhD, MFT, CMC, Eldercare Services
The Aging Adult, Tom Herman, DPT, Skilled Therapies, Inc
Whole Food Nutrition, Angela Stanford, MBA, RD, RYT, Vital Nutrition & Wellness
Continuing Education Credits: 6 CEUS
CEUS will be issued by Eldercare Services
Provider approved by the California Board of Registered Nursing Provider #13444 for contact hours. Board of Behavior Sciences Provider PCE 2220, CRCFE # 2000095-740-2. California Marriage & Family Therapist Association #124571. California Nursing Association #6543.
If you need any auxiliary aids or services to attend the class, please call Center for Nursing Education @ 925-674-2529
CE credits granted only for full attendance of the seminar. Partial credit will not be granted. A person attending late or leaving before the seminar is completed may not be issued continuing education units or certificate of attendance
Questions? Contact Karen Barnes-Jarvis, 925-382-5827 or karenb@hospiceeastbay.org.
No fee but seats are limited. Advanced reservations are required, THIS EVENT IS NOW SOLD OUT.
Program Objectives:
Upon completion of this program, the participant will be able to:
Crucial Conversations that Count, Larry Hicks, MD
Understand the importance of formulating advance health directives and ensure family, close friends and health care providers are aware of directive decisions
List the types of advance directives available
Discuss the benefits and burdens of CPR and feeding tubes
Non-Alzheimer's Dementias, Elizabeth Landsverk, MD
Understand the common dementias other than Alzheimer's that affect patients
State the basic differences of the top 5 dementias, symptoms and challenges
Adapt best care practices to each type of dementia based on needs
Polypharmacy, Sally Sample, MD
Understand the scope of the problem of polypharmacy
Identify the metabolic changes in the geriatric population
Define and describe inappropriate medication use/prescribing
Review the approach to the geriatric patient
Anxiety Disorders in Older Adults, Anne Rosenthal, PhD, MFT, CMC
Identify the signs and symptoms of late life anxiety
List 3 pre-existing conditions that can contribute to late life anxiety
Identify 2 interventions that can address late life anxiety disorders
The Aging Adult; a Therapist's Perspective, Tom Herman, DPT
Identify the physiologic changes in the aging adult: what happened to me?
List the functional based therapies for the aging population: Therapy, is it worth it?
Utilize fall prevention interventions for seniors: Fall, it is a four letter word
Whole Food Nutrition Support for Aging Gracefully, Angela Stanford, MBA, RD, RYT
Identify macro and micronutrient needs for seniors
Describe the role antioxidant rich foods play in aging population