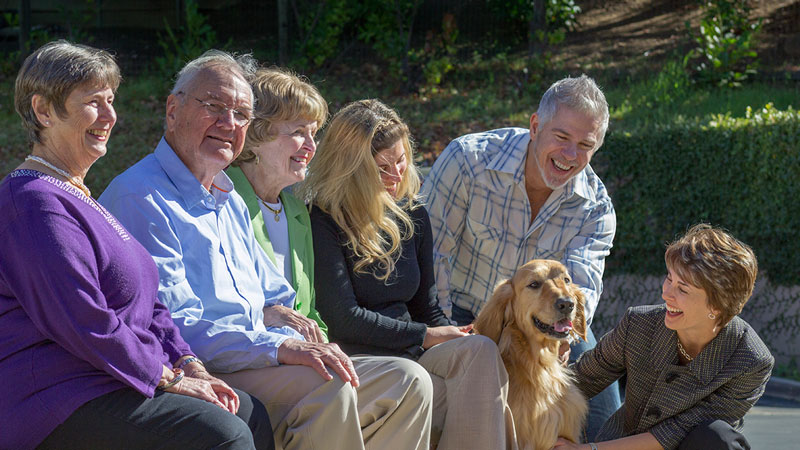 What We Do
Since 1989, Eldercare Services has been assisting families care for their loved ones by minimizing daily stress through our core caregiver and care management services:

Alzheimer's/Dementia Care
Behavioral & Psychological Services
Care for Adults of All Ages
Home Care Services
Professional Care Management
Hiring & Managing Caregivers for Elderly Family Members
Alzheimer's/Dementia Care
With older relatives, memory issues are one of the most common—and most difficult—challenges that families and caregivers can face. Learn more about how we help families with Alzheimer's and Dementia with dignity.
Behavioral & Psychological Services
Mental health is just as important as physical health, yet mental disorders are poorly understood and often stigmatized. We understand that caring for mental health issues requires sensitivity as well as skill. With our team of licensed psychologists and therapists, we are equipped to manage and administer treatment for almost everything from depression to autism. Explore how our Behavioral & Psychological Services can bring your family peace of mind.
Care for Adults of All Ages
Despite our name, Eldercare Services proudly provides compassionate care to adults of all ages. If you have a family member who is struggling to care for themselves due to long-term special needs, chronic medical conditions, or disabilities we can provide assistance so that their needs will be met, and advocacy so that their voices will be heard. Explore how Eldercare Services can help in your situation—regardless of age!  Our caregivers for elderly family members could help relieve stress for your entire family.
Caregivers for Elderly Clients & Home Care  Services
We always put the needs of our clients first and focus on making the care process as stress-free as possible. In-home care can dramatically improve quality of life while being minimally disruptive to your family members' routines and surroundings. We offer both round-the-clock care as well as less intensive, hourly care solutions.  Learn more about our affordable levels of Home Care Services and choose the one that best meets your needs.
Professional Care Management
If the task of caring for a family member is overwhelming and placing stress on your family, we can lighten your load.  With a variety of services ranging from family coaching to in-home care, our certified Aging Life Care ManagersTM offer support alongside concrete strategies regarding the practical side of caring for your family member(s). Find out more about our Care Management Services and determine if a care manager is right for your situation.
Other Services
Still can't find what you need?  Don't give up!  Just give us a call and I'm sure we can help you.
1-866-760-1808