Behavioral & Psychological Services
Eldercare Services understands that you and your family's mental health care is just as important as meeting physical care demands when it comes to overall happiness and quality of life. Although over half of our population will struggle with some kind of mental health issue, mood and personality disorders like bipolar and clinical depression are often misunderstood and a source of personal shame. We are here to help make lasting changes. Whether you or a loved one requires short- or long-term assistance, we will be there to offer you and your family unconditional support and compassionate mental health care.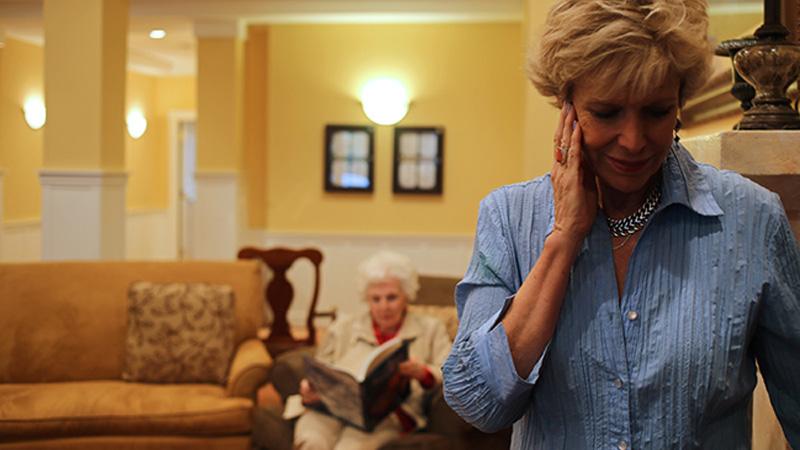 Mental health issues can affect all aspects of daily life and are often the ones that prove the most overwhelming for families. With a team of licensed therapists ready to provide care management, we strive to offer peace of mind and care for individuals dealing with mental illnesses while also reducing stress for the families who care for them.
Areas of Care & Treatment
Eldercare Services focuses on the following four areas to provide excellent care to all of our clients:
Consultation: The first step to getting care is to meet for a consultation with one of our certified professional care managers who will familiarize themselves with your family's unique situation and ensure that a correct diagnosis has been obtained. Working with you, the care manager will assist in designing a plan of action and oversee a treatment plan to ensure that the needs of your entire family are met with the goal of bringing joy back into everyone's lives. Our emphasis is always on pursuing treatment and care options that are the least restrictive and offer the highest quality of life as is possible.
Care Management: Some individuals with mental illness need on-going support and coaching to ensure that they are safe and able to meet their daily demands while maintaining a happy and healthy lifestyle. In these cases, a professional care manager will be with that person for every step of their journey.
Counseling: Skilled, licensed mental health care professionals can help you get to the bottom of issues that have been troubling you and develop effective strategies to help you cope and become a healthier, happier you.
Special Needs Clients: None of us is immune to the aging process, including "special needs" children, such as those with autism and Down Syndrome. As these family members grow and age, the challenges they face and the care they require will also change; however, they will always be in need of responsible caregivers who can look out for them and offer advocacy, guidance and support. Older parents facing their own health- and age-related issues may find that they are overwhelmed by the demands of caring for themselves in addition to their child. Our certified care managers will partner with parents and assist in the administration and overseeing of patient care—attending case conferences and medical appointments, and always making sure the best interests of the special needs individual are looked out for.
Contact us for more information on how Eldercare Services can lighten your load and to receive a Complimentary Professional Assessment of your situation.