Learn the facts about Social Security
Know the facts about Social Security. Eighty years ago, President Franklin D. Roosevelt signed into law the Social Security Act, changing the landscape of American society by ensuring a basic level of financial security for retired workers and their families.
As President Obama stated on the Act's 75th anniversary, Social Security "is a lasting promise that we can retire with dignity and peace of mind, that workers who become disabled can support themselves, and that families who suffer the loss of a loved one will not live in poverty."
In honor of its 80th birthday, we recognize a few of the ways in which Social Security provides protection against life's many uncertainties. Here are some facts about Social Security.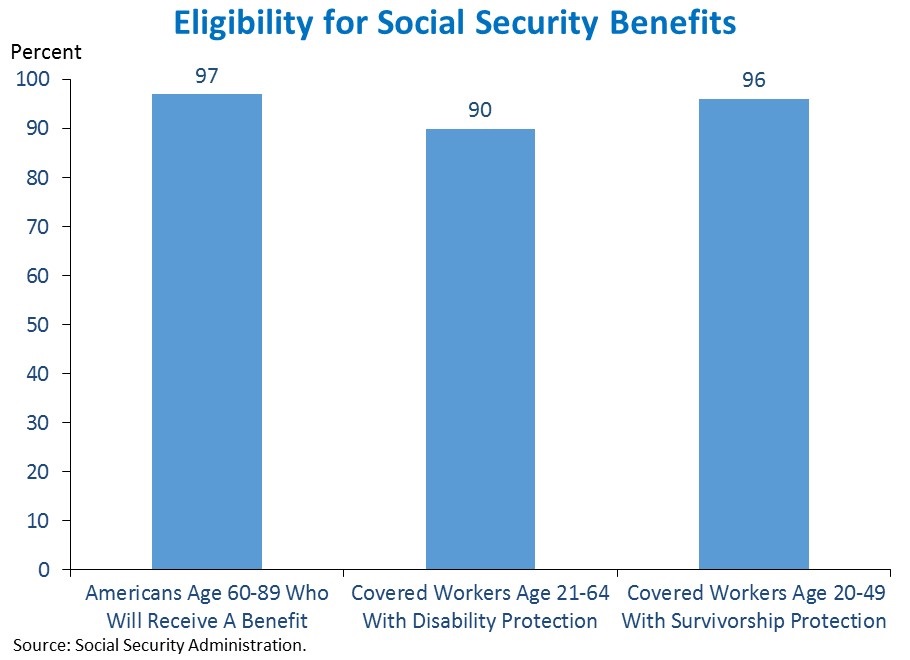 1. Social Security forms the foundation for retirement security through universal, guaranteed benefits. 97 percent of Americans age 60-89 either receive benefits today or will receive benefits in the future. More than 40 million Americans currently receive retirement benefits based on their work history or their spouse's work history.