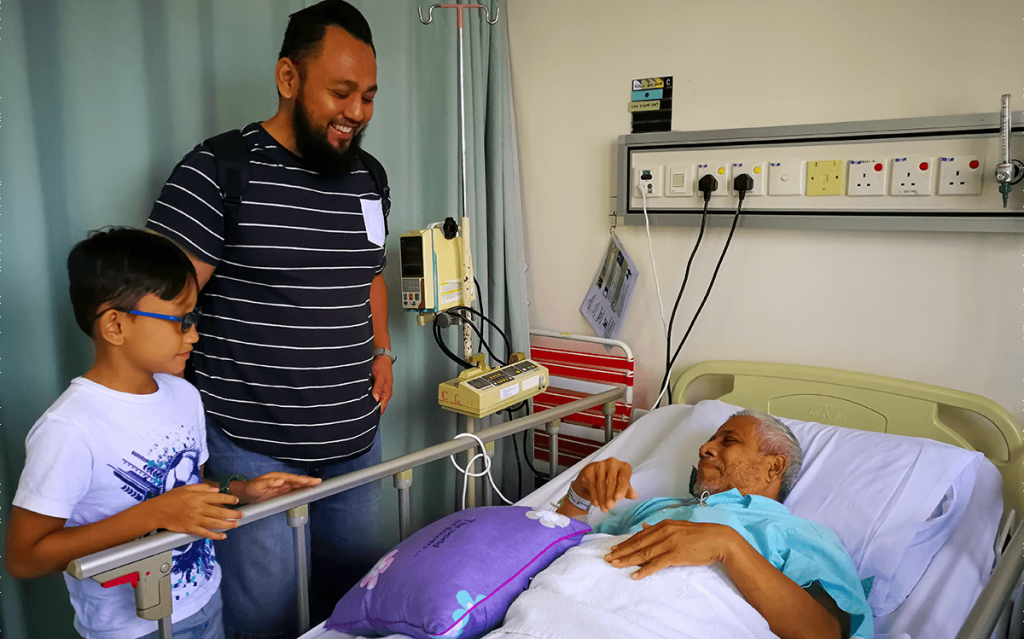 While no one dreams of a trip to the hospital, sometimes it's necessary. If and when this happens, there are many things we can do to make the hospital stay more comfortable and less stressful while encouraging a rapid recovery. 
Remember, if you can't head home from the hospital right away, the benefit of remaining there for recovery includes continuous support from nurses, care assistants, and daily face time with the physician.
Yes, it's true that hospitals aren't very conducive to a restful time. During a hospital stay, it's common to:
Be awoken in the middle of the night for medications

Give up nap time for a visit with the doctor

Cope with noisy hospital corridors, glaring lights and rigid food schedules

Deal with a general lack of privacy
For a more productive hospital stay, our best advice can be summed up in two words: Be Prepared. 
Because of this, we are providing tips on what to pack for a hospital stay. We will also share some thoughts on how to make a hospital stay more comfortable. Finally, you can read tips you can share with visitors on what they can bring when visiting.
What to Pack for a Hospital Stay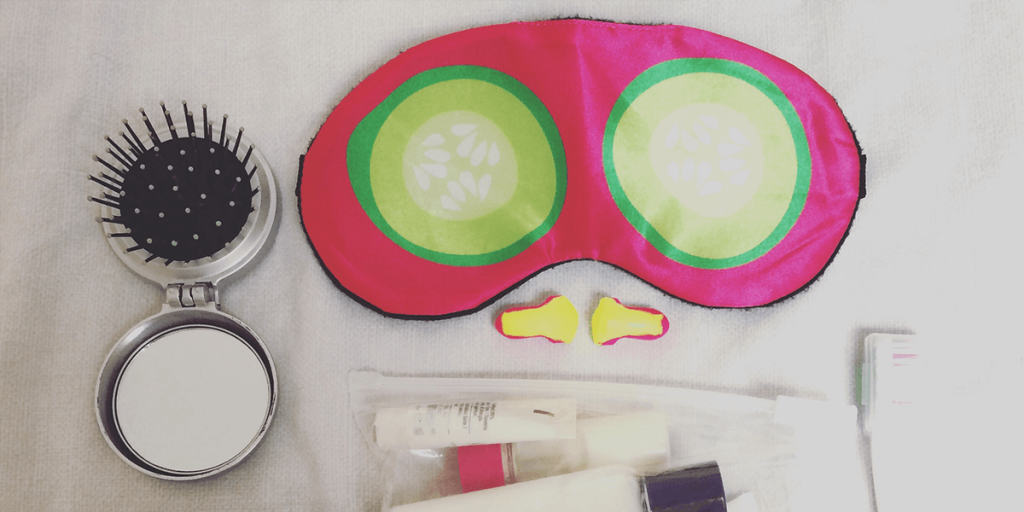 A hospital visit will be more comfortable if you bring some comfort items from home. Start with the basics like preferred toiletries. Then consider the following:
Reading material such as a book, a book reader or some magazines

A tablet or laptop preloaded with movies

Things to pass the time like crossword puzzles

Face wash, hand cream or lotion, deodorant, lip balm, sanitary wipes, toothbrush, toothpaste, and a brush or comb

Sleep mask and earplugs

Charger, cell phone, earbuds, with preloaded music or podcasts

Washable fleece throw blanket

Changes of underwear 

Comfortable clothes that are easy to put on and take off

Pump bottle of hand sanitizer to keep at bedside

Anti-bacterial wipes to disinfect the TV remote and bed controls when arrive in your room

Pen and pad of paper for keeping track of questions and to jot down information provided by the hospital staff

Eyeglasses with case or contact lens supplies

A folder with current medication list, medical provider information, copy of advance directive, relevant paperwork such as trustee/power of attorney, DNR wishes, telephone numbers for family members, etc
Successful stay tip: Make a copy of your list and put it somewhere you'll remember it. If you or your loved one must go to the hospital soon, start gathering these items and organize them in a box or purse.
5 Ways to Make a Hospital Stay More Comfortable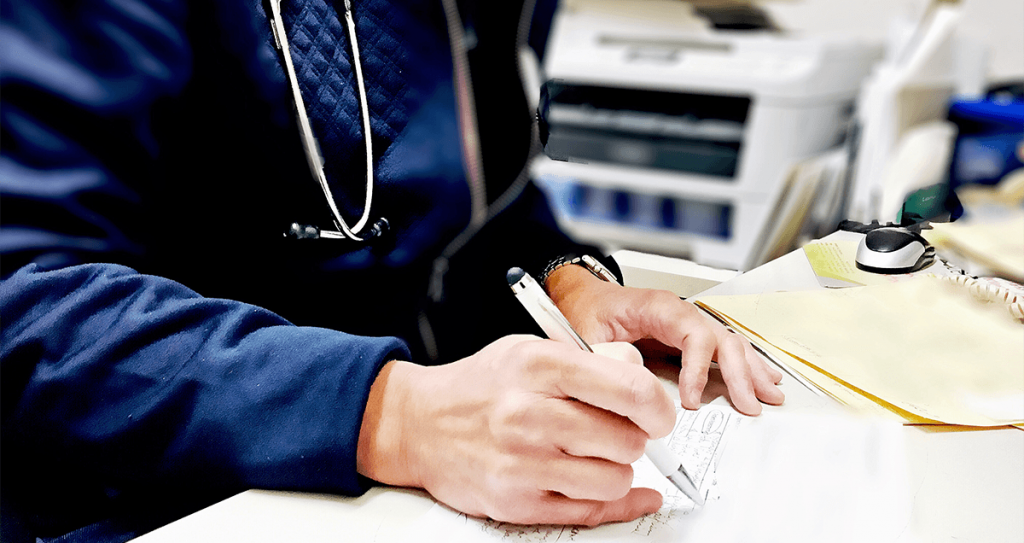 When your loved one is in the hospital, why not help him or her make the best of it? Finding ways to help a friend or family member be more comfortable could take the edge off the anxiety and make the stay a bit more relaxing. Keep the following in mind:
Embrace pain management.

The recovery period immediately following surgery is often accompanied by discomfort as well as pain. Controlling pain is an important part of postoperative care. Constant pain disrupts the healing process, raising blood pressure and interrupting proper sleep. Accepting prescribed pain medications helps accelerate the healing process. Be sure to follow the recommended schedule for gradually reducing and discontinuing the meds.

Limit visitors.

Being surrounded by caring friends or family members can definitely lift our spirits. But after surgery, it's normal to feel uncomfortable, fatigued, irritable or out of sorts. Reassure your loved one that they needn't feel guilty declining visitors until returning home. If they're up for visitors, ask visitors to limit their stay to a brief timeframe of 10-15 minutes. Be kind when explaining this to friends. However, make it clear that the priority is to protect health and promote healing.

Streamline progress updates.

It's exhausting for your loved one in the hospital to be responsible for keeping everyone updated on their recovery. Thanks to technology, it's very easy to have a family member be in charge of sending updates to an email list of close friends and family. You might even set up a blog to post health updates without pestering the patient. These updates can include health status, visitation wishes, meal delivery upon returning home, along with other needs.

Be flexible.

It's not surprising that hospital patients are often nervous and more than a little uptight. Their desire to get well as quickly as possible may lead to having rigid expectations about how they should be doing. It might help if you will encourage your parent to take a deep breath and try to let go of the need for control. Being a bit flexible and staying present in the moment may allow patients to focus on what's in front of them instead of wasting time on things they can't change or things that can wait. Remind your loved one that they are in the hospital so that the professional medical care team can take care of them. Encourage them to see if they can go with the flow. This more accepting attitude will promote healing and speed up a return to normal life routines.

Stay informed.

Ask questions and make sure you and the patient understand everything the medical staff says. If you aren't clear, request an explanation. Also remember the nurse call button is there for the patient to use when anything is needed. Whether help is needed with pain or going to the bathroom, be sure to use that button. You will also want to make certain the patient's primary care doctor is kept up to date on their condition throughout their stay.
Successful stay tip: Remind your loved one (or yourself) that you are in the hospital to achieve a specific purpose. Do your best to be patient and positive.
Tips for Visitors: 11 Ways to Brighten Someone's Hospital Stay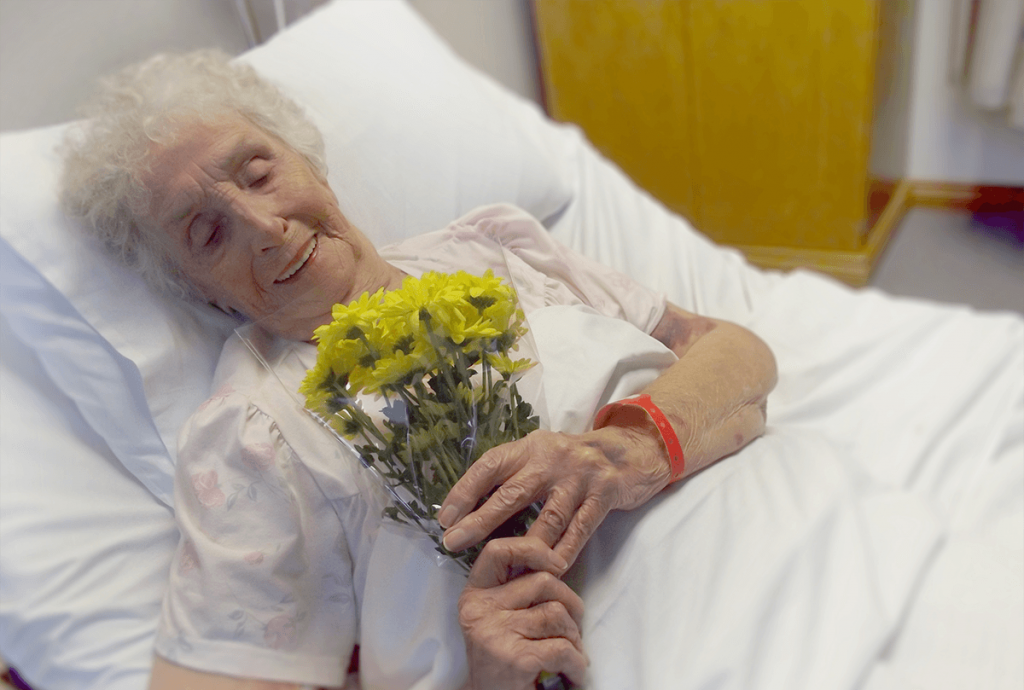 While flowers might brighten your loved one's hospital stay, there are plenty of thoughtful ways to cheer up a hospital-bound friend. From practical to whimsical, here are some thought starters:
Snacks.

Because hospital food is seldom featured on the food channel, you might wish to bring your relative or friend some tasty snacks. Suggestions include fresh fruit or food that is easy to nibble on, like crackers or trail mix. Just make sure that whatever you bring is compatible with the patient's medical condition. 

Soft, cozy throws or blankets.

Hospital linens are practical. But you don't have to be. Imagine your loved one snuggling up with a plush blanket.

A scalp massager.

Inexpensive, simple-to-use and effective, this lightweight tool is amazingly relaxing. It's also easy to order online.

Fuzzy, non-skid socks.

Many hospitals issue non-skids socks to their patients. Go one better with a pair of socks that combine safety and comfort.

Adult coloring book.

Until recently, this was an off-beat idea but now they've popped up everywhere. It's a creative way for your mom, dad or loved one to pass the time in a very engaging activity.

Sleep mask and ear plugs.

If your friend or family member didn't include these items in their hospital go bag, bring an eye mask and ear plugs on your next visit. You just might give them the gift of a better night's sleep.

A pillow with a heartwarming message.

A small, accent pillow with some reassuring words embroidered on it might lift the spirits of a hospital patient.

A pajama set.

Patients many feel more at home with a comfortable set of PJs.

A stuffed animal.

Available just about everywhere (including the hospital gift shop), a stuffed teddy bear could make a hospital stay, well, more bearable.

An extra-long cell phone charger cable.

Like it or not, our electronic devices connect us to the outside world. However, they won't do much good with a battery that's lost its charge!

Don't neglect the nurses and tech specialists.

If you'd like to express your appreciation to the hospital staff, bring them a box of bagels or a basket or cookies.
Visitor gift tip: Before you arrive with your thoughtful gift, text or call to make sure it's OK for you to drop by. When selecting gifts, keep the patient's physical, mental and emotional condition in mind and be sure it's appropriate.
For more ideas on making a hospital visit more hospitable, check in here.
Resources
An Insider's Guide to a Hospital Stay
Thoughtful Gifts for People in the Hospital
Thoughtful Things to Bring Someone in the Hospital