Our Clinical Team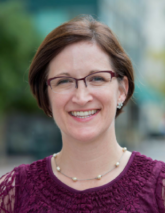 Alicia M. English, Ph.D
Director of Clinical Services
Alicia English received a doctorate in clinical psychology from the California Institute of Integral Studies in San Francisco and post-doctoral training in neuropsychological assessment. She has worked at the Tenderloin Outpatient Clinic with chronically mentally ill adults and Institute on Aging assessing frail seniors. Dr. English was the clinical director at Bayside Marin, a residential facility for substance abuse treatment, where she continues to provide clinical supervision once a week to psychologists for licensure.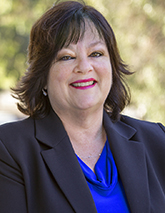 Sandi Gunnett, MSP, HS-BCP, CMC
Director of Clinical Operations
Certified Care Manager
Sandi Gunnett holds a certificate in Accounting, a Bachelor of Science – Human Services Management, and a Master of Science Psychology, University of Phoenix. Sandi is a Board Certified Human Services Practitioner and is a member in good standing of the National Organization for Human Services.
Professional Care Managers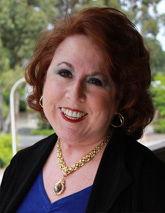 Nancy Chaknova, LCSW, CSW-G, C-ASWCM
Certified
PROFESSIONAL CARE MANAGER
Nancy has an undergraduate degree in psychology and social welfare from UC Berkeley and a Master's degree in social work from San Diego State. She has been a Licensed Clinical Social Worker since 1984 and has additional certification from National Association of Social Workers – CSW-G (Clinical Social Worker with specialty in Gerontology).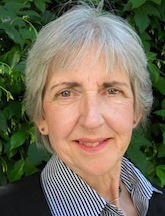 Katherine Dever, RN, MA, CLNC, CMC
Certified
Professional Care Manager
A Registered Nurse for 45 years, Katherine brings 21 years of mental health, wellness, and Long Term Care experience in California to Eldercare Services, along with certification as a legal nurse consultant. She has served as Director of Nursing in skilled care, worked with the homeless population diagnosed with major mental illness, managed a private practice in mind, body, spirit healing, and conducted wellness workshops. Her favorites among these are The Healing Power of Poetry, Communicating with Compassion, Moving from Stillness, The Gift of Pain, and Focusing (levels one and two).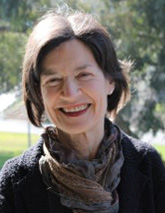 Julianna Dickey, MSW, LCSW
Professional Care Manager
Juli received her Master's of Social Work in 1976 and began her career working with adolescents. She became a Licensed Clinical Social Worker (LCSW) in Arkansas in 1982. Subsequently she did clinical work with children of all ages and their families in an outpatient treatment center.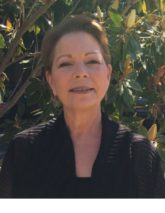 Brenda Dickinson, BA
Professional Care Manager
Brenda holds a Bachelors of Arts in Recreation Therapy from California State University at Chico. Brenda joined Eldercare Services in 2016 and brought with her 20 years of experience working with elderly clients.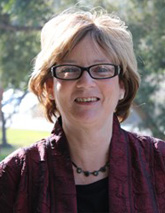 Sylvia Gandolfo, MSW
Professional Care Manager
Sylvia received her Master's of Social Work from UC Berkeley with a focus on Gerontology. Her undergraduate studies centered on Human Development and Sociology. She has spent several years with Hospice of the East Bay. Her background includes experience as the Director of Social Services of an independent living facility HUD subsidiary for seniors and disabled adults.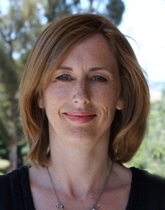 Gillian Notman, CMC
Certified
Professional Care Manager
Gillian Notman is a former Registered Mental Health Nurse (RMN) who trained in England under the National Health Service. Gillian has worked in a variety of nursing environments including hospital and community based settings where she enjoyed the rewards and demands of working with seniors.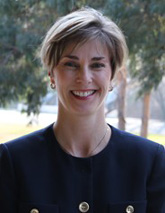 Chris Rose-Franks, PTA, MPA, CMC
Certified
Professional Care Manager
Chris did her undergraduate and graduate work at Cal State Hayward (now East Bay). She earned her Bachelor's Degree in Kinesiology and Physical Education in 1987 and her Master's in Public Administration with an emphasis in Health Care Administration in 1997. She has been licensed as a Physical Therapist Assistant since 1990 and is also a California Commissioned Notary Public since 2002.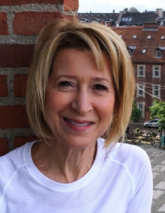 Anne Rosenthal, Ph.D., MFT, CMC
Certified
Professional Care Manager
Anne obtained her B.A. degree from the University of California, Berkeley, her M.A. from San Francisco State University and Ph.D. in Health Service Administration from Columbia Pacific University. She is a State Licensed Marriage, Family and Child Therapist and holds a certificate in Neuropsychological Assessment from U.C. Berkeley. She became Care Manager Certified in 2003.
On-Call Care Managers
Elizabeth Cleland, BS, MA
Professional Care Manager, On-Call
Elizabeth holds a Master of Arts, Clinical Psychology from the Michigan School of Professional Psychology and a Bachelor of Science in Psychology, Western Michigan University.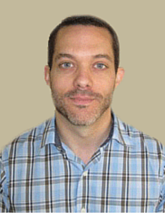 Matthew Domnick, BA, MA, IMF
Professional Care Manager, On-Call
Matt joined the Eldercare Services team in 2016. He brings a wealth of experience from other positions he has held. Matt has worked as a residential therapist, outpatient therapist, social worker and also currently works as a Deputy Conservator.
Scott LaCourse, BS
On-Call Care Manager
Scott holds a Bachelor of Science in Social Work and is working towards completing a Masters in Social Work.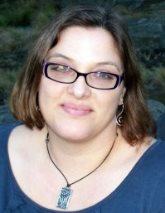 Angela O'Brien, MSW, LCSW
Professional Care Manager, On-Call
Angela is a clinical social worker who received her Master's Degree in Social Work from San Jose State University, where she was a Hartford Foundation Fellow in Gerontology. She received her undergraduate degree from Mills College.