If you are a homeowner you are well aware of the work that comes along with that title. It's important when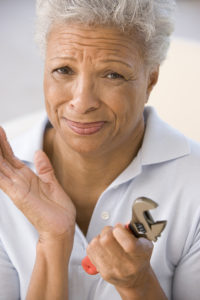 you are in need of home repairs to be well informed about the people you hire. Older adults are targeted by home repair scammers because they often own the home outright and have good credit. An aging individual is also less likely to report a scam or even be fully aware a scam is taking place.
Here are some important things to keep in mind when you or a loved one is in need of home repairs.
PLAN YOUR PROJECT

Before choosing the right contractor make sure to plan out your project. Creating a budget that fits your financial situation will help when you are deciding what repairs are needed. Having a delegated plan and monetary cap will help you be aware of what your spending limit will be when you are hiring help. Knowing the basics of what is needed for the project is important. This will keep you from paying for things you do not need to complete the job.
CHOOSING A CONTRACTOR/REPAIR PERSON

Choosing the right person to do repairs on your home is essential. One way to avoid home repair scammers is to reach out to others you trust and ask for their help. Sometimes word of mouth is a great way to find a trusted resource. Does a neighbor or a close friend have a reference you can contact to get a quote?
A common way home repair scammers work is door-to-door. They often show up at your home "unexpected" posing as if they are "doing other work in your neighborhood and noticed your roof is in need of repair". These "accidental" visits by someone offering work you did not seek yourself should not be trusted. This can cause worry and fear for an aging adult, causing them to think their home is in danger and that repairs are needed immediately. The scammer will seem trustworthy, and it's only later that the elder may realize that they've been financially targeted, and in most cases very late in the scam, causing severe financial distress.
GET QUOTES

It is important when hiring someone to do work on your home to ask for a quote. Get at least three quotes from different people you are interested in hiring. This will help you know you are getting what you need and at the right price point. Make sure you meet these people face-to-face (not over the phone) and that they inspect the work you need done.
GET A CONTRACT

Once you have decided on the right person for the job, make sure he/she writes up a contract that you look over closely before you sign. Maybe even get another trusted friend to look it over as well. Make sure you are committing only to the work being done, and not extras or later additions. Paying with a check or Credit Card, NOT cash is recommended. It's easier to put a hold on a check or Credit Card payment than to refund cash if the job is not completed.
Taking care of your home is important and no one should ever feel taken advantage of. It is important to know the proper steps to take to avoid home repair scammers.