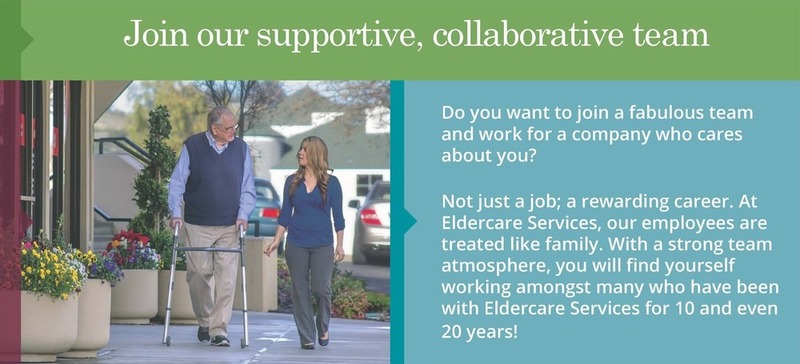 Do you have a passion for helping those with a physical or psychological disability? We serve adults of all ages, who may be recovering from an illness, have a chronic condition, who may be cognitively impaired or have some developmental delays. Do you want to make a difference in someone's quality of life and be compensated for your time?
We have caregiving assignments that are hourly and shift work. We prefer one-year of experience in a direct human services provider role, which are eligible or already registered for the Department of Social Services Home Care Aide registry (https://bit.ly/2Ubj7HN) who are licensed drivers with a good driving record, current insurance and a safe automobile. We serve Contra Costa County, the Tri-Valley, and some Oakland/Berkeley areas.
We provide good compensation, excellent benefits for full-time employees, paid training, clinical oversight and support. We care about our employees and our clients. Come to a company who makes a difference.
Caregiver hourly assignments range from 2 hours to 24 hours. 
Eldercare Services is looking for caregivers (personal attendants)  to assist our clients who may suffer from dementia or mental health issues to live as independently as possible. We require one year experience in mental health services or senior home care, with a good driving record, reliable automobile and current auto insurance. We currently have assignments for female and male Caregivers in many of the Bay Area Counties for a variety of schedules.
Eldercare Services is the leader in the field of geriatric care. We've been providing caregiving services in The Bay Area for over 25 years. We combine professional Care Management and counseling with Caregiver Services, to deliver superior services to older adults, their families, and the professionals involved in their care.
We offer flexible schedules for individuals who'd like to work full time, or part time as a second career. This is an opportunity to gain more hands-on clinical experience with the mentorship of clinically experienced managers.
If you are interested in becoming one of our Eldercare Caregivers or part of our caregiving services team, please call (925) 937-2018 and ask for recruiting. You can also email your resume to

[email protected]

, with "Caregiver" in the subject line.
To ensure the highest professional standards, Eldercare Services runs extensive background checks on all candidates.
Eldercare Services is an Equal Opportunity Employer.