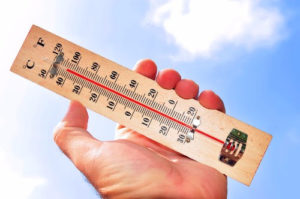 If you have an older adult living alone or even aging parents living together, you need to check on them and remind them of the following tips:
Drink plenty of water; even if you do not feel thirsty. Avoid drinks with caffeine. Persons who have epilepsy, heart, kidney, or liver disease who are on fluid-restricted diets, or have a problem with fluid retention, should consult a doctor before increasing liquid intake.
If there is resistance to drinking water, you can offer soups, Jello, watermelon and other high water content foods.
Make sure they have access and the ability to adjust thermostats.
Be sure they have medications for at least seven days to avoid going out when it is extremely hot.
Schedule any appointments or shopping for the very early hours.
Have an emergency kit with food and other supplies for at least 72 hours in case the electricity is out due to power outages. Care Managers can help older adults be ready for emergencies.
Check on your family members' animals to ensure that they are not suffering from the heat.
Have them go to a designated public shelter if their home loses power during periods of extreme heat. Stay on the lowest floor (out of the sunshine) if air conditioning is not available.
Check the weather/listen to NOAA Weather Radio for critical updates from the National Weather Service (NWS).
Always use sunscreen, and don't forget the tops of your ears and the back of your neck. Where a cap or sun hat when outside, too!
If you live a distance from your older family member, find a Care Manager to be on call to check on your family members when weather emergencies are a concern. If you need a Care Managers that is not in your local area, contact VillagePlan.com for a variety of resources through the country. In the SF Bay Area, give Eldercare Services a call for a professional Care Manager assessment.
Don't be sorry, be safe for yourself and secure the safety of those you know that need additional help.