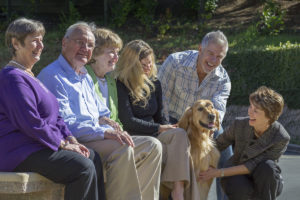 You and your siblings worry about mom's increasing confusion, poor memory and her ability to self-care. You may have suggested she move to retirement living but she gets very angry and says she is never leaving her home. Knowing your mom needs help can be both stressful and frustrating for adult children.
Maybe you promised dad before he died that you would see over mom and make sure she had the care she needed. However, now you are torn about what to do since mom is not eating well, she is not going out, has trouble with mobility due to advanced arthritis, and says she is lonely.
Making homes safe for frail older adults is the goal of most professional Care Managers; of course, when the home is no longer is safe or affordable the Care Manager will help you evaluate other options and how to spend resources wisely.
A professional Care Manager might even be able to assess, with the support of a physician or a geriatric pharmacist, that her medication may need adjusting to reduce her confusion and maybe even remedy her memory loss.
Home care can work with good oversight and good matches. Matching not only for skills but personality and interests can give that once homebound, isolated older adult a new lease on life. The secondary gains of quality matching can be even greater than the help requested if they engage the senior in meaningful activities. Getting them moving can reduce pain and increase the quality of life.
At Eldercare "quality of life" is at the center of every plan of care. We can put plans together for 8 hours a week or 24 hours a day depending on the care needs; keeping client-centered values and budgets in mind. Fill out our contact form or give us a call at (925) 937-2018 to get started. We can help mom reach her goals of staying in her home and reduce your worry load at the same time.