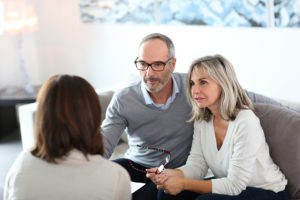 A task that many of us postpone is Estate Planning, or the planning for the management of your estate should you become physically challenged or near the end of life. The results of not making a formal plan could be a mess for your heirs to your estate. It could cost up to ten times more to untangle than it would be to be pro-active. This is the importance of estate planning.
It's paramount to plan for the future while we are in good health. Life happens to most of us, and on this journey we can easily find ourselves in a place of low energy, poor health, or incapacity due to a dementia, or even just overly busy with travel and leisure activities.
If you are not pro-active in planning ahead for those dreaded possibilities, your wishes and values might not be respected, because those in charge won't know what they are! Even if you took care of formally planning several years ago, it could be time to update things. Estate Planning experts suggest that based on changing laws and family complexities, you should check in with your attorney every three to five years for an update and review.
As time has passed, you might have changed your mind about living in Assisted Living or wanting to stay in your home no matter what the expense. It is your life, and you have a right to change your mind. But, if your updated wishes are not integrated into your Estate Planning document, they most likely will not happen.
I recently re-did my Living Trust. Now I have language in it assuring that I will have a Professional Care Manager (someone like me) monitoring and re-assessing my needs, and helping my daughter make decisions based on the language in my documents. Should you become unable to make decisions for yourself, your wishes can be included in your legal directives. Just remember to give some flexibility to your planning – those blue bedsheets you love or that caregiver you had for your husband might not be available in ten years!
Another important aspect of Estate Planning is to be realistic about the end of life planning, and to think about who will inherit parts of your estate. The second important part is that in most Estate Planning sessions with your attorney, they will prepare the Advance Health Care Directives that you will need anytime you are hospitalized or seriously ill.
The Boy Scout motto, "Be Prepared" is a good example of taking care of a very important "to-do" item in living longer lives. I can not stress enough the importance of estate planning to ensure, you and your loved ones, piece of mind at a very critical stage of life. If you need assistance with your planning, our expert team at Eldercare Services can connect you with the help you need. Reach out today!
By Linda Fodrini-Johnson, MA, MFT, CMC