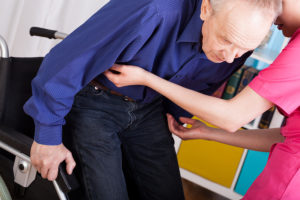 If you find yourself the agent or trustee (the person who makes decisions) for another person, you need to understand that this is a serious legal role. If you make bad decisions while holding legal power for another person, you could become liable or even charged with Elder Abuse should you not be able to account for your actions. Agents and trustees are key parts of Advance Directives for medical care, Durable Power of Attorney for finances, and Representative Payee status with Social Security. 
The very first thing you should do once you are appointed is read the documents closely. Then direct your questions to the attorney who wrote the documents, so you are sure you know when to step in and what you should do to take over control – to become the active agent.
In most cases, individuals set up these roles way before there is a need. When the person named you for this role, they were healthy and making their decisions for the future. It is only when they no longer can make decisions (the criteria that determines this should be in the body of the legal document) that you will take control. Sometimes there will be a circumstance where that individual wants to remove themselves as the first Trustee of a trust and have you, the "successor trustee," take charge.
I highly recommend that you have a long conversation in advance with this person about what they want and what they desire should they later need help in the home or a retirement setting. Learn their values and what makes them happy. For me, I want always to be in a setting with a lovely garden that I might be able to putter or just sit in. I would also like to have stimulating activities and pets. A healthy, organic, whole fresh food diet is also important to me, and I would want my agent to know these things.
Everyone will have slightly different values and wishes, but the agent will need to know these issues long before the time comes to take over and make decisions. If you are experiencing difficulty in managing the care of someone who has named you as their agent, contact Eldercare Services. Our team offers expert assistance in all areas of care for the aging. Holding legal power for another person can be heavy and we would love to ease your load!
by Linda Fodrini-Johnson, MA, MFT, CMC