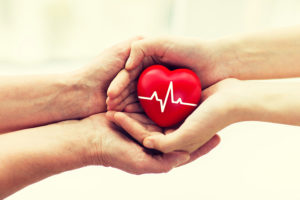 Organ donation is a term we might often hear but don't pay much mind to in our everyday lives. We may only think about it when we look at the small insignificant sticker or dot on our driver's license or ID card. However, organ donors can have a significant impact on the lives of loved ones and total strangers alike. Did you know a single organ donor can affect and improve the lives of up to 50 people in need of an organ transplant? Or that up to 8 lives can be saved by a single organ or tissue?
The Truth About Organ Donation
Organ donation is a complex and fascinating procedure. Let's look at some of the ways organ donors can save lives and answer some common questions associated with organ donation.
According to the Organ Procurement and Transplantation Network, as of January 30, 2017, the current number of people on the organ donation list is 118,661. 76,048 are on the active waiting list. This huge number shows a clear demand for organ donors. While statistics from the end of 2016 show that over 130 million people in the US are registered organ donors, the waiting list for donation continues to grow which means the demand for donors grows as well.
The list of organs and tissues that can be transplanted grows with each passing year. Organs such as heart, liver and kidney have been transplanted to patients for decades in the US. Tissues such as skin, bone, bone marrow and corneas can also be donated.  A donor can provide up to 25 organs from a single donor can can be harvested for organ donation.
Many people have reservations about organ donation or believe they aren't fit based on their age, religion, health or habits. The truth is anyone regardless of age or medical history can become an organ donor. According to organdonor.gov, many major religions in the US support organ donation. People of any age can be organ donors. The oldest living organ donor to date was 107 year old woman from Scotland. Her corneas were used to provide sight to a younger patient.
Organ Donation Helps More Than Just the Recipient
Organ donation helps not just those in need of an organ, but those who are left after the passing of a loved one. My step-mother, an organ donor, passed away from cancer at the end of 2016. While cancer could be found throughout her body,  doctors were able to use her corneas to give the gift of sight to a 77 year old woman. This was only possible because she signed up to be an organ donor. This provided great comfort to my father and our family during the difficult grieving process.
Organ donation is a life saving gift you can provide to someone in need at the end of your life. Sign up to become an organ donor at organdonor.gov or at your local department of motor vehicles.  Additionally, share your wishes with your family.