Pneumonia is a lung infection that is common in small children, but it can also pose a great risk to the elderly.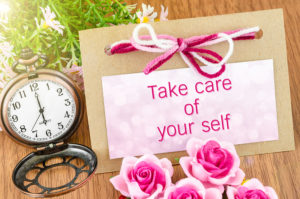 What do you need to know about pneumonia prevention? Are vaccines necessary for the elderly? Let's talk about some of the basic facts you need to know to protect your health and the health of your loved ones.
What Causes Pneumonia?
There are two basic causes of pneumonia. The first type of pneumonia is caused by breathing in bacteria into your lungs. The second type is caused by breathing in viruses.
Pneumonia that is caused by bacteria in your lungs can be treated with antibiotics. But antibiotics don't work if the pneumonia is caused by a virus. When thinking about pneumonia prevention, it's important to know the difference.
Who Is Most at Risk?
Pneumonia can be contracted very easily by those who have weakened immune systems. That's why it is common for some people to catch pneumonia after having a cold or the flu. Having a long-term, chronic disease like asthma, heart disease, cancer, or diabetes also makes you more vulnerable to contracting pneumonia.
The elderly are 10 times more likely to contract a pneumococcal disease than a young adult. According to the National Foundation of Infectious Diseases (NFID), about 1 million U.S. adults get pneumococcal pneumonia every year. Pneumonia prevention is therefore very important for this demographic.
Pneumonia Vaccines
Prevnar 13 and the Pneumovax 23 are two different types of vaccinations recommended for adults 65 years and older by the U.S. Centers for Disease Control and Prevention (CDC). As the name implies, Prevnar 13 protects against 13 strains of pneumococcal bacteria and Pneumovax 23 protects against 23 strains of pneumococcal bacteria.
Both of these vaccinations work in different ways and work against different strains of the virus. If you're at risk, it is generally recommended to get both vaccines to make sure you have the most protection.
Because these vaccinations induce an immune response, each one needs to be given at different times. It's recommended that you or your loved one receive the Prevnar 13 first, and then receive the Pneumovax 23 twelve months later. This will insure you have the greatest chance at protection from the illness.
Pneumonia Prevention is Vital
As we care for our aging loved ones, it's important to ensure that their health is always the number one priority. That's why pneumonia prevention is a vital step for getting through the cold and flu season.
As always, make sure to consult your physician or healthcare provider before receiving any new medical treatments. Schedule a checkup today for yourself or your elderly loved ones and ask your doctor about pneumonia prevention.
Eldercare Services has been providing Bay Area families with Care Management, Home Care Services, Advocacy, Counseling, Support Groups and Education since 1989. Visit our website: www.EldercareAnswers.com or call us at (866) 760-1808