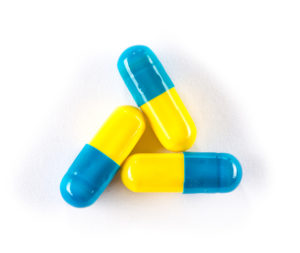 In 2014, over 2 million poisoning incidents took place in the US. Poison prevention is one of those things that is easier said than done. It takes time and diligence to ensure that your home is set up to prevent poisoning. Protecting your family from poisons that are found in everyday items is of the utmost importance. With a simple poison prevention plan, we can make sure our homes are safe for both the young and old in our household.
Identify
The first step is to identify the poisons present in your home. The easiest groups to target are household cleaning products and medications. The best way to control this is to make sure medications and cleaners are kept in secure or out of reach areas. Always store both medications and cleaners in their original containers. Making poisonous materials difficult to access for children lowers the chances of a poisoning. Storing them in a high or child proof cabinet is your best bet. It's also a good idea to check/test your home to make sure it's free of lead based paints or asbestos. These can be toxic with long term exposure or ingestion.
Educate
The second step should be educate your household members about the poisons in your home. Windex is a beautiful blue color and looks good enough to drink. If your child doesn't know that it's poison, he may go for it on a hot day. Be sure you tell them what it is and why not to touch it. The old Mr. Yuk system of clearly labeling items that are not to be ingested is still a good idea.
Education about medications is also paramount. This is more prevalent for the adults and elderly in your home. The mixing of certain medicines can be dangerous. You should always familiarize yourself with the proper dosage and directions by reading the label before administering. If the labels are unclear, it's best to consult your physician or pharmacist. This is a good rule of thumb gor both prescription and over-the-counter drugs.
Prepare
The third step is making sure everyone knows what to do in the case that someone is poisoned. Make sure children are aware of how to use the phone and dial 9-1-1. Another option in the case of a poisoning emergency is to call the toll free Poison Help Line (1-800-222-1222). Write this number in a easy to find place near the phone. It's also a good idea to program it into your mobile phone and the phones of any children or elderly members of the household. If you're in a scenario where you have to use these emergency services, it's best if you can identify the all of the poisons or medications that have been ingested.
These 3 simple steps will help make your house a difficult place to be poisoned. If your poisons are in a safe place, your family is educated about poison and they know what to do if someone is poisoned you can keep an accident from being tragic.
For information on poison prevention you can visit the Poison Help Line online.
If you need help with poison education or prevention for an elderly family member, Eldercare is a great resource. Contact us here on the web or via phone at  (866) 760-1808.