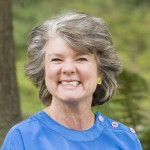 A few months ago, my siblings and I were getting ready to move our mother from her homestead, where she had lived for 48 years, to a vibrant assisted living community in another town. As we were trying to accomplish this task, it made me feel like Mom was moving away to college—the big difference being college at 18 versus assisted living at age 85. 
Think about it.  You select a college, hoping it will meet your educational, social, spiritual and political needs.  You may be going to a college town that has a different culture, meeting new people and making new friends.  Not to mention your dorm room space will be a lot smaller than the old homestead that you grew up in.   There will be structure, such as meals and classes at appointed times.  This scenario is very similar to an assisted living community.  The problem is that our parents may be frail, have complex medical conditions, unfamiliar with their new surroundings and/or not be as able bodied to accomplish the task on their own.
For starters, you may need to get the house ready to be put up for sale.  What belongings, keepsakes and furniture will she take with her?  How do you sort out the junk from the treasures?  A family activity that can be rewarding, as well as bond parent and child, is to go through household items, clothing and keepsakes together.  This will give mom a chance to reminisce, as well as take stock of her life.  Once the items are chosen to move, family members can help mom make the little apartment she will move into homey and inviting.
A parent's medical oversight is key to their health and well-being.  If she is moving to a new town, new doctors will have to be found.  Does the assisted living community have a doctor on site?  Are there relatives, friends and/or colleagues in the area that can recommend new doctor(s)?  Can her existing doctor(s) make referrals?  Is her medical condition so complex that she may need a primary care doctor, cardiologist, neurologist, dermatologist, as well as dental, eye and foot care?  A way to get mom on the right road is for a family member (or other advocate such as a Professional Geriatric Care Manager) to accompany mom to the first visit with her new primary care MD and then see that all the physicians communicate with each other.
Making new friends may be an overwhelming proposition at the age of 85, especially if the community has over 100 residents.  Before mom moves in, be sure to touch base with the Directors to make sure that mom is introduced to people that have her special areas of interest, such as the gardeners, bridge players, classical music listeners, museum goers.  It is easy for a staff member to seat mom next to a gardener at the dinner table, if that is her thing.   A staff member can encourage mom to attend the exercise program or museum outing that other residents will be attending, if that is her special area of interest.  Once this is done, friendships can be made early and develop naturally.
Moving an older person to an unfamiliar setting can be a daunting task as we all become creatures of habit when we get older.  If we take the needs of our loved ones as the first priority and see them through in getting them settled, transition from home to residential care will be easier and make this chapter of her life one that our parent remembers fondly and can be spiritually rich.