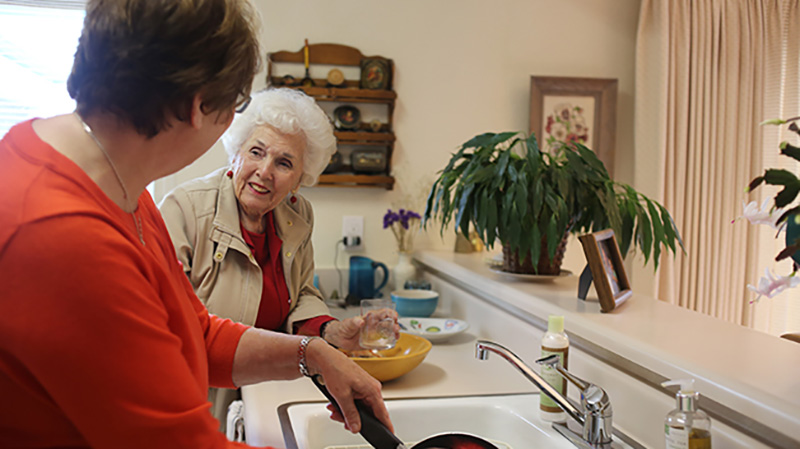 High Quality Care Professionals
Our care professionals are well compensated, bringing you high quality care, yet at competitive rates. If you are looking for in-home care, all of our caregivers are employees that are screened, bonded, insured, and have undergone a comprehensive background check. Each caregiver has been trained by a multi-disciplinary professional team including RNs, psychologists, social workers, geriatric specialists, and more. Our training has been developed over many years and starts with a comprehensive orientation, and a program specifically devoted to safety, as well as ongoing training around a variety subjects including dementia and hospice.
Why Choose In-Home Care?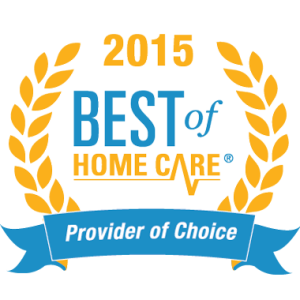 Have you found yourself worrying that a family member can no longer adequately care for themselves due to illness or age? Do you fear that declining physical or cognitive abilities may place your loved one's safety at risk when they are left alone? We offer four levels of in-home care to specifically match our client's individual needs. We pride ourselves on providing the highest quality of care and following up on caregivers and clients to be sure they are compatible and enjoying each other's company. Learn more about our Caregivers' Qualifications and Meet our Home Care Team.
Traditional Plans: Hourly, Shift or Around-the-Clock
If you believe a personal caregiver is right for your situation, we can tailor in-home care to suit adults of all ages and needs.
Hourly Caregiving
Depending on the level of support required, caregivers can provide in-home care on either a regular or as-needed basis.
Shift Caregiving
If your loved one requires more intensive assistance, shift in-home care may be right for you. Our longer assignment caregivers work up to 12-hour shifts to ensure full coverage.
Around-the-Clock Caregiving
In certain cases, around-the-clock in-home care may be necessary to meet your family's needs. Therefore, we're happy to offer caregivers who will be in the home 24 hours a day to offer continuous assistance and companionship. Hourly, shift and around-the-clock personal caregiving plans can be directed by a Professional Care Manager in collaboration with the client and family. One of our certified care managers can help you design the best plan that covers all of the ADL services to meet your needs.
Some of the Activities of Daily Living and In-Home Care Services that our Personal Caregivers can assist with include:
Personal Care – help with dressing and personal hygiene, including bath/shower assistance
In Home Meal Prep – assistance with meals, or complete meal prep
Transportation – in personal car or provided car
Companionship – activities around the house or outside the house
Medication Reminders – administering medication and monitoring physical health
Quality of Life Improvement – exposure to music & current events
Light Housekeeping – helping to keep the home tidy, including laundry
Shopping – grocery shopping or clothes & personal items
Daily home visits – for safety, health & companionship
Pet Care – walking, feeding, love & affection, basic grooming
Reading and/or playing games
Mental Stimulation – individualized to match the interests and abilities of each client
Other client specific tasks in the client's care plan – such as accompanying client to medical appointments, social or religious events, or other non-medical assistance
End of life – hospice caregivers
Eldercare re-assesses clients every 6 months and with any change in status of the client's condition. Our daily monitoring and reporting process for home care clients provides real-time updates. This occurs on an on-going basis to make any necessary adjustments to the care plan. Thus, ensuring the highest quality outcomes for our clients.
Hospice Caregiving
We work with a trained Hospice team to support clients with qualified caregiving assistance to meet their specific needs at the end of life.
Click the 'contact us" button below to start a conversation about assistance or to schedule a complimentary in-home assessment of your situation and a recommended in-home care plan. For immediate assistance, call us at (866) 760-1808.
Is it time to get help?
Learn more about your options and decide the best fit for your care needs.