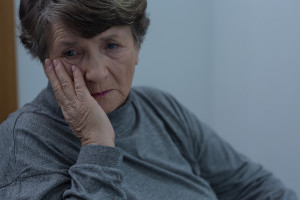 Common among people with Alzheimer's disease is a condition known as sundowning, in which symptoms of confusion and irritation increase drastically in the later afternoon and evening. Sundowning is more moderate in some people than others, but for some, it can be an almost daily dramatic event. Outbursts of anger and irrational thinking; confusion and yelling; sometimes physical assault. So what are we supposed to do as caretakers in this situation?
-This is a good time to remember that your loved one is taking their medication at timely intervals each day.
-One of the most important things to keep in mind is that these behaviors are not directed at you, nor do they reflect who you are as a person. You must feel confident in your decisions and directions, and remember that although your loved one may have been the person that used to be of sound mind, used to be the decision maker and a sharp person, that is sadly not who they are anymore. Their actions reflect their disease.
-As much as possible, let the person be alone during these times of struggle. Make sure that they are safe.
-Keep things calm in the evening. Try to keep sleep routines as regular as possible.
-Always keeping in mind that the person is not mad at you, here are some ways to react to the person who is sundowning:
-Speak in a low, non-accusatory voice
-Agree with them as much as possible
-Ask if they need anything
-Reassure them that everything is okay
-Sometimes: leave the room and come back, which helps reset the conversation.
Caring for someone with Alzheimer's can be a lot of hard work. As always, make sure to get enough time for yourself, and have routines of self-care.