Dementia caregivers experience many difficulties, from emotional toil to physical challenges, when caring for their aging loved one. Learn more from this article by Laura Dixon.
Article by Laura Dixon as posted on caring.com 10/27/17
(with quotes by Eldercare Founder Linda Fodrini-Johnson)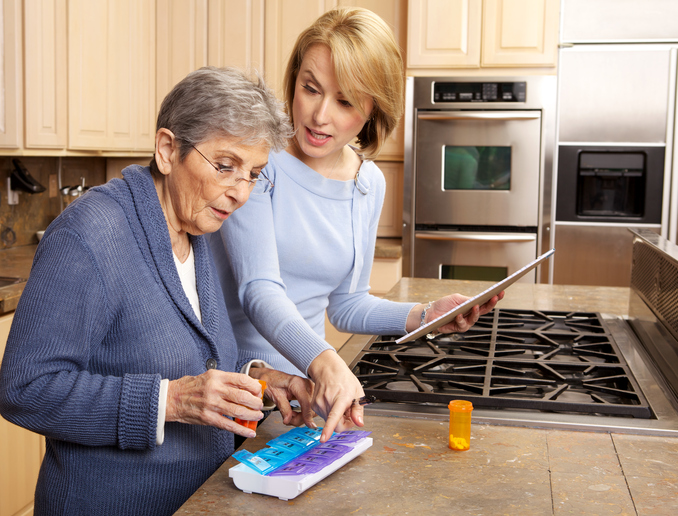 When she noticed that her mother had stopped showering or changing her clothes, Shannon Ainsworth knew that her suspicions were right. Ainsworth, 43, had believed for a while that her mother, then in her late 60s, had dementia, an illness that runs in the family.
Her mother was diagnosed with dementia and began taking medication to help manage it, but was stubborn about staying in her own home, says Ainsworth. For about six years, the Oklahoma City resident juggled looking after her mom with a full-time job and caring for her two children.
She would check in daily, spending about four hours every night to prepare dinner, clean up the cat feces scattered around her mother's previously well-kept home and make sure she took her medication, among other tasks. But when Ainsworth's mom started writing big checks to her neighbors, hiding her medications and wandering down the street alone on scorching summer days, she knew she could no longer manage her mother's care alone.
"As the very frail and oldest among us are still living, it puts a big burden on not just working family dementia caregivers, but on those early retirees that thought retirement was going to be something else than caring for an aging family member," says Linda Fodrini-Johnson, a certified care manager and founder of Eldercare Services, a senior care agency in Walnut Creek, Calif. "It's hitting families I think pretty hard."
click here to read the full article on caring.com
If you see signs that something isn't right with your parent contact Eldercare Services today for advice and to discuss your options. Dementia caregivers don't have to be alone.