Can't understand why the holiday festivities don't make you happy and you want to curl up in a ball and sleep? Need to fight senior depression?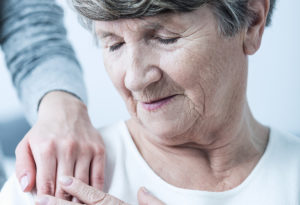 If this has happened to you more than just this year, you could be suffering from SAD, Seasonal Affective Disorder. SAD is treatable and differs from depression and other mental health disorders as it usually only lasts when the days get short and dark. The farther from the equator we live, the higher likelihood this could be what you are dealing with. Here are some indications and ways you can help fight senior depression and other health issues this winter.
The signs of "SAD" are:
Feeling depressed most of the day – almost every day
Difficulty in trying to concentrate
Feeling hopeless, guilty or worthless
Losing interest in activities you once enjoyed
Change in weight – loss or gain
Craving carbs and feeling sluggish
Having frequent thoughts of death or suicide
Melatonin is a brain neurotransmitter that is produced in our brains when they have less night, and is responsible for helping us sleep. It is good to have a truly dark room to sleep well – but this production of melatonin can be excessive on gloomy days with limited sunlight exposure. So, if you are dealing with this winter depression, it could be you are getting too much melatonin.
Serotonin is another brain neurotransmitter that regulates our moods, and with the lack of sunlight could be reducing your serotonin levels causing depression. Lack of sunlight actually disrupts your internal clock.
If not treated, SAD can cause social withdrawal, school or work problems, substance abuse, anxiety or eating disorder and of course suicidal thoughts or behaviors. Don't let this disorder go untreated for yourself or family members. Fight senior depression with these tips and therapies.
Treatments that are effective include light therapy – using a light that is specially made for those who suffer from this disorder. Light therapy should be used for at least one half of an hour, first thing in the morning. These lights can be found on websites like Amazon.com. Another form of treatment (given by a trusted physician) can be antidepressants. If your doctor believes this is an option for you, it's suggested you start them a few weeks before we turn back our clocks (in the fall). This option is for those who suffer annually with this issue.
Adding supplements to your diet could also help – these supplements are Omega 3's found in fish oil and Vitamin D. Ask your medical provider what dosage is right for you. Iceland has the lowest rate of "SAD" because of their high fish oil consumption – they consume 247 pounds of fresh cold water fish per person each year!
A well chosen Professional Care Manager can be a fantastic way to help you and your loved one feel more at ease. Their job is to provide assistance and support, when finding exactly what kind of care is needed. Having the right match in skills and personality can make all the difference in someone's quality of life. Eldercare takes all of these things into consideration, when matching you with the right caregiver for your loved one.
For more information about the jobs of a Professional Care Manager and how to choose the right one for you and your loved one click here.
Certain times of the year can be difficult, but finding some ease and comfort through those times is important. Depression can be debilitating, but being proactive and having a great support team can make all the difference. Feel free to call us if you have any questions or need help finding the right care manager for your loved one (866) 760-1808.