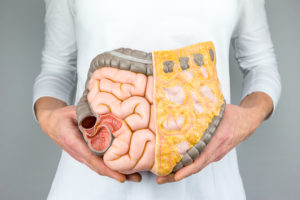 Why is it important to eat healthy and understand how your stomach works? The relationship between our food and our stomach directly affects our health and happiness. Some might say our diet is the foundation of our health. If we're putting bad things into our body, our bodies simply aren't going to function as efficiently as possible. Some foods may cause spikes in our sugar intake which can affect our mood because it can affect our brain function. Some foods may cause cramping and bloating, forcing us to stay in and avoid healthy activity.
According to SF Gate, "Food powers your life. It fuels all bodily processes that enable you to move, think and breathe. There is no aspect of your life that is not influenced by what you eat. Fueling your body with processed food, fast food, sugar, fat and calorie-dense food affects who you are, what you do and your ability to pursue your dreams and aspirations." You might be more likely to maintain a healthy diet if you understand more about how foods affect you and how your stomach works.
Our stomachs use an enzyme referred to as stomach acid to break down our foods. In the digestion process our bodies do their best to break down and flush out toxins. Our stomachs also play an integral part in the conversion of food into energy and the absorption of nutrients. It's astonishing how improving your diet can improve your digestion. When your digestion improves, it can actually improve all aspects of your body. How can we as Americans help our stomachs and in turn improve our lives? Here are 3 common issues Americans' stomachs face:
High Fructose Corn Syrup
High fructose corn syrup is restricted in a number of countries, yet highly prevalent in American diets. How does high fructose corn syrup hurt us? It boosts our fat-storing hormones and even helps in tricking our bodies into thinking we're still hungry, when in actuality we're not.
Overeating
Another problem Americans face in our diets is overeating. Portion sizes at restaurants seem to be ever increasing. This trains us to have a warped sense of a healthy portion size. When we eat too much at a time, our stomachs become overwhelmed and wind up only digesting a portion of our food. What happens to the rest of that food we've ingested? It certainly doesn't turn into energy. It turns into fat that our bodies store.
Preservatives
One of the biggest problems we face in our diets is preservatives. Preservatives are found in so many of our foods these days. While they help our food last longer, they can prevent food from breaking down properly. Since your stomach doesn't recognizing heavily preserved foods it identifies it as foreign substance and turns it into fat. Preservatives also make it very hard for our body to get the nutrients out of our food that our bodies so need. When your body is short on nutrients, it protects itself by storing extra fat.
If you're more of a visual learner, here's a great short video that summarizes how your stomach works.
Most importantly, we need to remember what we put into our bodies directly affects how our bodies function. How our bodies function affects almost every other aspect of our lives. That's why it's especially pertinent to think about how your stomach works. Take control of your health and happiness and start making the right diet choices now!
If you are concerned that your loved one isn't getting the nutrition they need our in-home caregivers are able to help. They can assist with grocery shopping, meal planning and even meal prep! Your loved one doesn't need to move to assisted living to get the help they need.