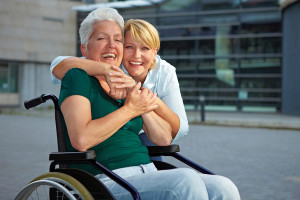 This piece by Beth Braverman posted on www.consumerreports.org on October 13, 2016. It's a great introduction to the world of assisted living. If you're thinking about assisted living for your parents, there are some things you'll need to be aware of before you set out to find proper care for your aging parent.
Braverman discusses and helps us understand the cost of assisted living. She also touches on the various ways to help pay for assisted living services. In addition to the financial needs, Braverman addresses the need to find the right facility for your loved one. Based on the needs of your parent, one facility may suit them better than another. She discusses the importance of finding the right care. She stresses that it can take time to seek out the proper facilities and personnel.
This is an excerpt from the article "If You're Thinking About Assisted Living for Your Parents":
"While the vast majority of older adults would like to live out their lives in their own homes, it isn't always a practical option. If in-home care isn't possible, and a parent doesn't need round-the-clock skilled nursing services, assisted living might be the right solution.
The problem, though, is that assisted living can be expensive, and the quality of facilities can vary.
To make the process easier, start looking for a facility six months to a year before your parent needs to move."
Read the full article online: click here.